WATA acoustics was founded in 1995, is an electro-acoustic products manufacturer capable of R & D, production and distribution. The
factory is located in Zhongshan city, Guangdong Province, close to Hong Kong and Macao, with an occupied area of 33500㎡. Since our
founding , WATA has been committed to supply the high quality headphones and acoustic components to customers, which helped us
building good reputation in the specific industry.
With professional acoustic experts's effort and continuous investment on advanced electro-acoustic equipments ,we got qualified as
HI-TECH enterprise and have become a remarkable OEM/ ODM manufacturer for the past years.
In the new century, our hope is for WATA to become the leading electro-acoustic TECH-DRIVEN company with customer orientation,
and highly respectable for social responsibility.
SONY/SAMSUNG/LG/Green partner
SIG membership
HI-TECH enterprise
ISO certified
OEM&JDM
---
Through deep and interdisciplinary research , our experienced ,well communicated team of designer, engineers ,are capable of assisting or tutoring our clients to define the competive products, maximize brand value.
---
As a Hi-tech enterprise, we set up new technology research centers in Zhongshan headquarter,Guangzhou and Shenzhen, cooperating with technology and new material study organization closely, such as college, professional institution and chipsoft companies,which help us to leverage world wide superior resource, and enormously improve creativity and technology implementation efficiency.
---
Thanks to accumulated rich experiences in past 20 years, WE could supply turn-key acoustic product development in terms of acoustics engineering,schematics, layout, RF&antenna designing,hardware and software integration, and constructure designing based on ergonomics understanding.
---
We own precise mold building, injection workshop,set up transducer assembly, acoustics testing, RF,ANC testing automation, we got know-how control the quality on MIM, wood for premium headphone and SMT for wireless products, those facility and knowledge make us able to supply one-stop manufacturing service and enhance competitiveness for our clients.
Company history
---
In past over 20 years' growth, we enjoy every exciting moment, and are proud of what we achieved.
Our customers
---
Relying on outstanding headphone manufacturing ability, good service, professional quality control, WATA gets acknowledged from numerous customers all over the world.
R&D capability
---
WATA attaches great importance to R&D work, apart from independent technology research team and 50 experiened engineers of product development department, we invested up-to-date equipment and facilities as well as software programing devices. As a result of continuous passion for innovation and resource input, We became the 1st one producing wired metal earphone and 1st one for true wireless stereo earbuds all over the world, and as yet, nearly 30 patents were awarded.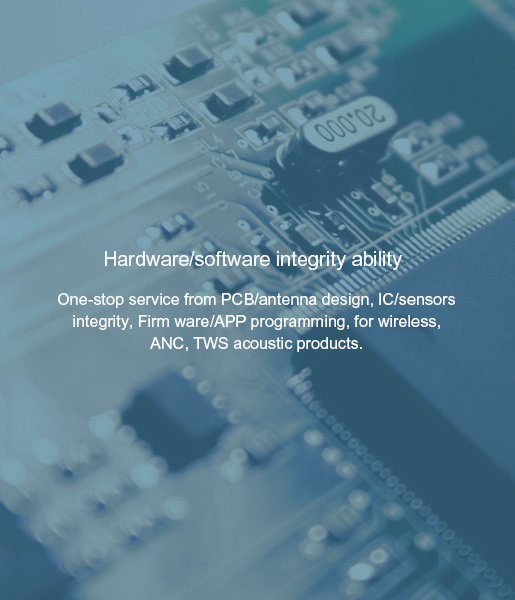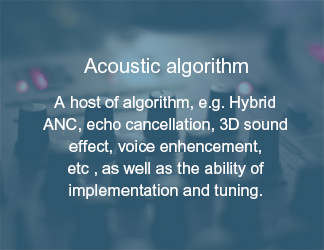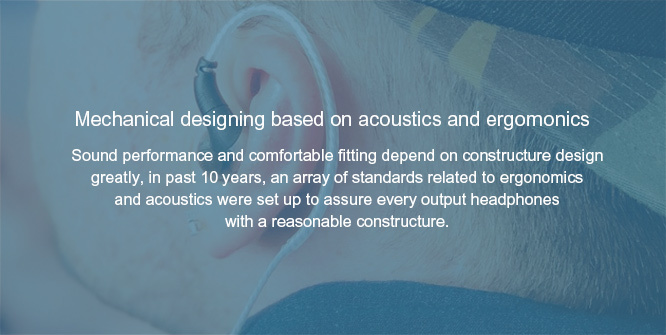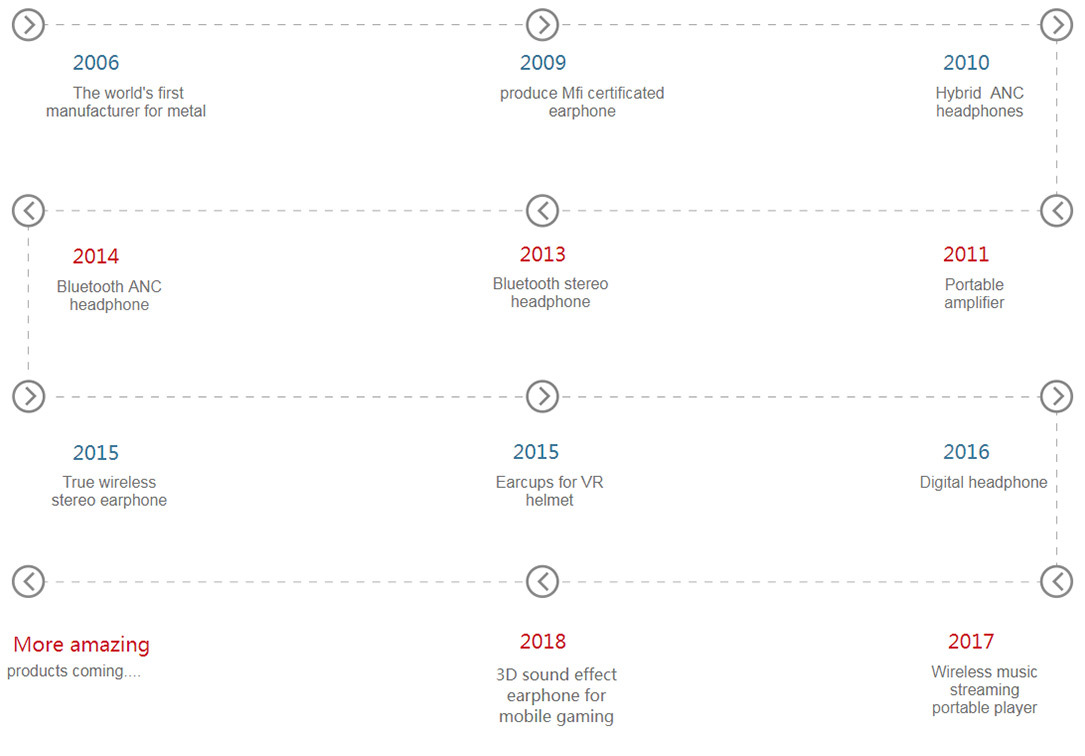 Esteemed tech partners
---
With insight into the way of business growing in future, we set up and treasure the relationship with various tech suppliers, to fully leverage global superior resource and realize the value of technology and innovation.
All-in-one manufacturing fulfilment
---
WATA has 5 dedicated workshops running under discreet production management and standard process flow, which makes full use of scale manufacturing advantage, will definitely be a support to customers for high Cost-effective to win the market rapidly.
Earphone production
Ultrasonic welding
ANC testing
SMT
Coiling automationCoiling
Plastic injection
Mould processing
Huge production capacity & automation implementation
---
In past 20 years, integrated supply chain and automatic production equipment were set up to meet the huge demand from LG,SAMSUNG, etc. Automatic facilities increased the efficiently enormously.
Automatic production
Strict quality control
---
Quality is for WATA the life. With this principle, strict quality control system were set up during production development course and whole manufacturing process, allocated the human resource and qualified equipments accordingly.
Usability testing
Performance testing
Reliability test
Incoming inspection
Online inspection
Listeners win the world, Doers create the future
Keep in mind this spirit all the time, we are striving to the leading electro-acoustic company with passion for innovation.

ADD:NO. 142, South Tanshen road, Tanzhou town, Zhongshan city, Guangdong province, P.R.C 528467