WATA contracted world renowned acoustic algorithm lab for China agent
---
With the increasingly powerful music and entertainment functions of mobile phones, headphones are no longer just optional audio accessories, but become wearable devices that many users need to carry every day. The expectations of the user's headphones are also getting higher and higher. However, the compact nature of headphone greatly reduces frequency response, especially bass. Even expensive headphones are difficult to produce satisfactory sound and large dynamic ranges.

Bongiovi company is a well-known Audio Algorithm company in the United States, It has a professional music studio and has long been committed to maximizing the listening experience of acoustic products through software algorithms. DPS is a set of innovative digital audio algorithm tools, which can realize:

Compressed Audio Restoration adjusts audio frequency levels to compensate for diminished frequency response that results from the compression of the MP3, the most widely used music format.
Dynamic Range Control adjusts volume to compensate for loud cinematic effects that make dialogue and ambient noise too quiet.

Speaker Protection helps the small speakers inside headphones and earbuds conform to hardware reliability specifications.

Sound Stage Enhancement extends the perceived sound to create a broad stereophonic spectrum.
Stereo Field Widening creates a full-bodied stereo sound in computers (where the left and right speakers are too close together.)

Vocal Clarity reduces echoes, background noises, and reverberations that cause voice signals to be unclear, and provides better intelligibility for VOIP communications.

Bass Enhancement produces deep, well-defined bass response that doesn't cloud other frequency ranges.

Ultra High Frequency (Air) manages the higher audible frequencies to create a more open, spacious (or "airier") sound stage.

Automatic Volume/Loudness Control manages the volume so all details of a movie will be crystal clear and easy to hear at any volume level in any acoustic environment.

Hearing protection (H.E.A.R. Technology) ensures that there are no sustained sounds greater than 85 dB, the level where hearing loss occurs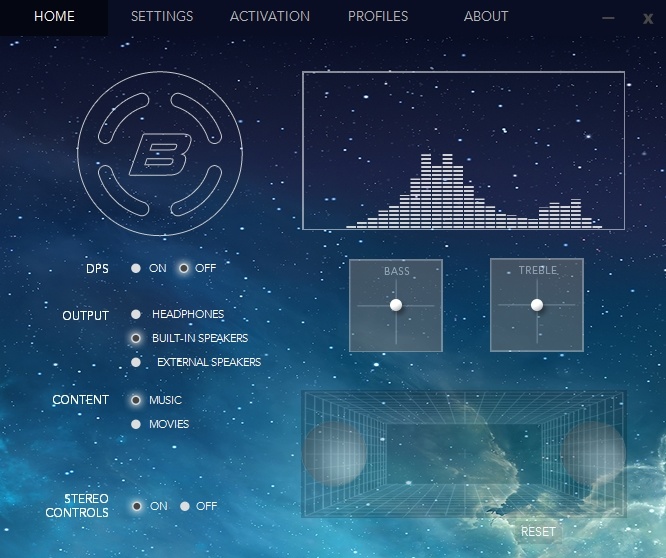 Based on the mutual trust between Bongiovi and Huatai and their common understanding of the future market trend, the two sides signed an agreement. Bongiovi authorized WATA Acoustics as the general agent of DPS technology in China, in charge of promoting, integration the algorithm patent and collect the royalty, empowering the brand audio products, and enable users to have a more perfect acoustic experience.
Bongiovi,DPS,algorithm,WATA,ANC

ADD:NO. 142, South Tanshen road, Tanzhou town, Zhongshan city, Guangdong province, P.R.C 528467