News Express:WATA passed ISO14001:2004 system certification
---
As environmental awareness strengthening, more strict environmental protection policies come into force, companies are required to perform more environmental protection work with higher and higher standards. Under the attention of the company's leaders, recently, the company has successfully passed the ISO14001 environmental system certification, which marks that WATA has reached the international level in environmental management.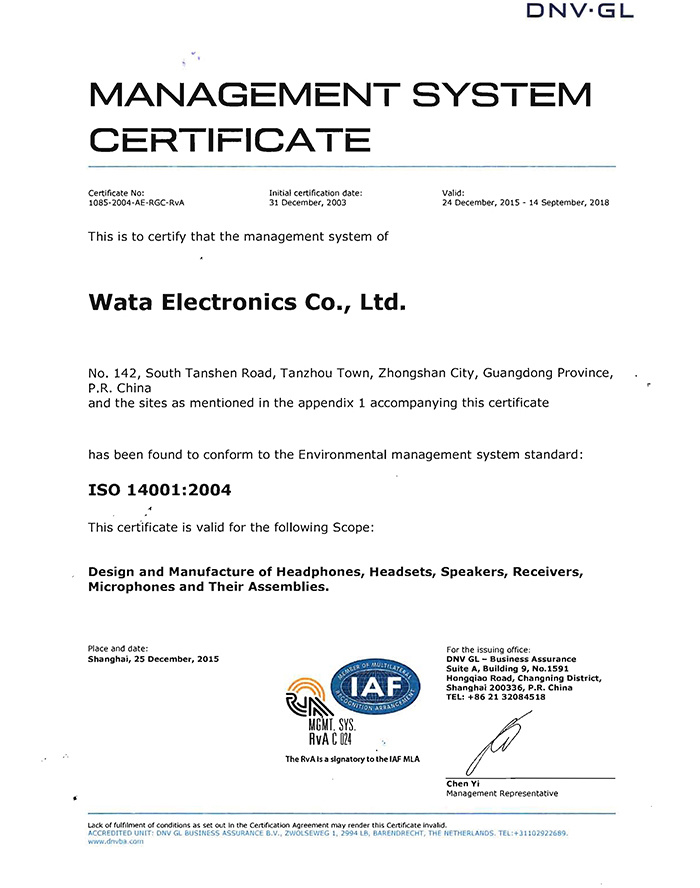 Through the certification audit, we firmly believe that the enterprise has the ability to do well in production quality and environmental protection, and provide strong quality assurance for customers.
Environmental protection has a long way to go. All employees should pay attention to it and let our factory go green!

ADD:NO. 142, South Tanshen road, Tanzhou town, Zhongshan city, Guangdong province, P.R.C 528467