Denon Announces AH-GC30, AH-GC25W, AH-GC25NC Headphones
---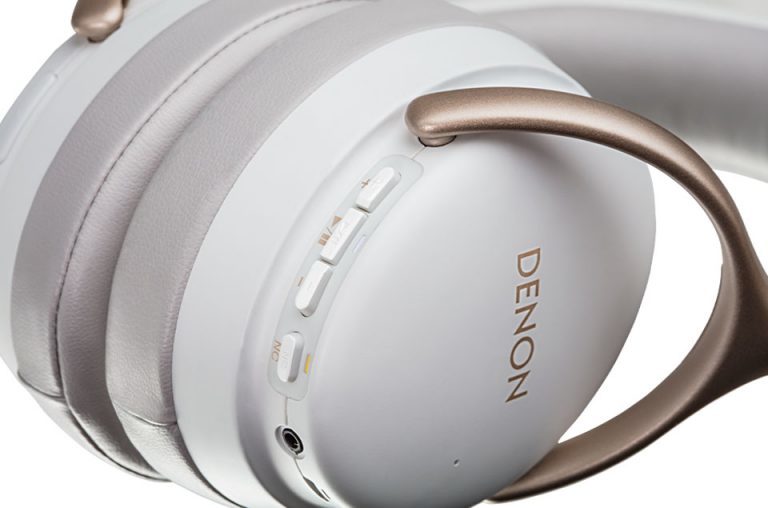 AH-GC30, AH-GC25W, AH-GC25NC headphones from Denon have (depending on the model) High-resolution Bluetooth, adaptive noise canceling, or both.

Global AV brand Denon introduces three new models in its Global Cruiser headphone series. All three models utilize the company's 40 mm FreeEdge drivers and are tunes by Denon's sound master. These new models are designed for travel and casual listening. The three new models are the AH–GC30 ($399) that is both wireless with aptX Bluetooth, and features noise cancelling; the AH-GC25NC ($299) is wired with noise cancelling, and the AH-GC25W ($249) offers Bluetooth but skips the noise canceling.

Denon says that its FreeEdge drivers have floating diaphragms that reduce resonances while providing a "precise pistonic motion." The company says this results in better bass response and gives a wider soundstage. It says the cumulative effect of the acoustic treatments in these headphones results in natural tonal balance without excess coloration.
The two wireless models also work as USB headsets.

The active noise canceling technology in these headphones is newly developed by Denon. There are two microphones on each ear cup, and three noise canceling modes are available: one for air travel, one for commuting and one for use in an office.

Denon says that the City mode mitigates the sort of noise you find outdoors, which includes the constant din of urban traffic. The Office mode is adept at reducing that ubiquitous hum you hear in any typical office work environment. And the Flight mode specifically targets the continuous drone of aircraft engines, which is different than the sound of an office.

Battery life depends on the model, the AH-GC30 should last for up to 20 hours, the AH-GC25W is rated for up to 30 hours per charge. And the noise canceling in the AH-GC25NC should last for up to 40 hours per charge. Moreover, recharge time for these headphones is a fairly fast two hours.

Other features include a Denon Audio App that runs on your phone and lets you control a variety of functions, "Calling on the Go" that provides clarity for phone calls, even in loud spaces, for the wireless models, Dual Device Connectivity which allows you to listen to one device while taking calls using another, and CVC (clear voice capture) which is a noise reduction system for the built in speech microphones that allow these headphones to deliver your voice clearly (does not apply to AH-GC25W).

According to the press release, the AH-GC30 goes on sale this month, March 2019. It will be followed by the AH-GC25NC in April, and the AH-GC25W is expected to ship in May 2019.

ADD:NO. 142, South Tanshen road, Tanzhou town, Zhongshan city, Guangdong province, P.R.C 528467