Earin, The first truly wireless earbuds are finally here. Are they any good?
---
After a year of crowdfunding campaigns and months of production delays, the first company promising truly wireless earbuds has finally shipped a product to its backers. Earin, a small startup from Sweden, was not one of the companies showing off wireless earbuds at CES at the beginning of this year. Instead, it was hard at work doing what those other companies haven't — actually delivering on its promise.

That leaves Earin in a sort of unenviable position. By being first (or likely, eventually, "one of the first," as Bragi has shipped "developer" versions of its Dash earbuds; clearing up exactly which company was first might become a minefield), they are the first to bear the weight of the entire idea of the product.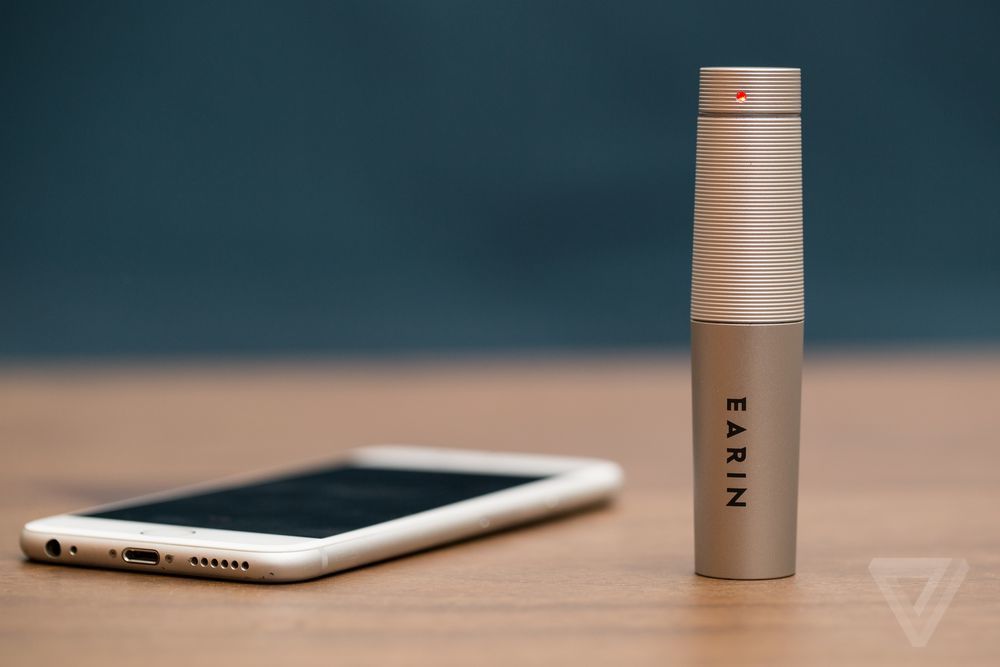 When they work, the experience is blissful. You grab the charging case, slide it open, pop the earbuds out and fit them into your ears, and press play on your phone.

As earbuds go, they sound great, and they stay put in your ears thanks to foam tips that create a solid seal every time. (That also means you can listen at lower volumes; I was constantly two or three clicks lower on my phone's volume with Earin than I am with my over-the-ear headphones.) You snap them in and out of a futuristic charging case that looks like the neuralyzer from Men In Black, red light and all.
There are also no wires that tangle or yank your phone off your desk or out of your hand. There's no cord that's so long that you have to ball it up and stuff it in your pocket, or buy an entirely new accessory just to maintain. Instead, you're left with two small bits of plastic and metal that slip into (and more importantly, stay in) your ears, objects that conjure music from your phone like some sort of magic trick.

But that's only when they work.

There are lots of little things about the Earin buds that contribute to a very inelegant user experience, and there was no mistaking that the Earin earbuds were made by an inexperienced startup.

The most egregious is also the first thing I noticed about the Earin earbuds. When you snap them into the cylindrical carrying case, a tiny red light signals that the earbuds are charging. That light operates in a binary manner — it only turns on or off. It can't change colors, and it can't blink or pulsate. When your earbuds are fully charged, the light turns off.

That's a problem. Say you toss the earbuds in the case for a charge, and 10 minutes in, the light goes off. Did the earbuds' charge really top off that quickly? Or is the case dead? There's no easy way to know at a glance, and there's also no way to know how much charge the case has left. The case can charge earbuds multiple times before it dies, which is good because their battery life hovers under 3 hours. But, on multiple occasions, I opened the case to find dead earbuds when I thought they were fully charged. (You can check the battery level of each earbud in the companion app, but not while they're snapped into the case.)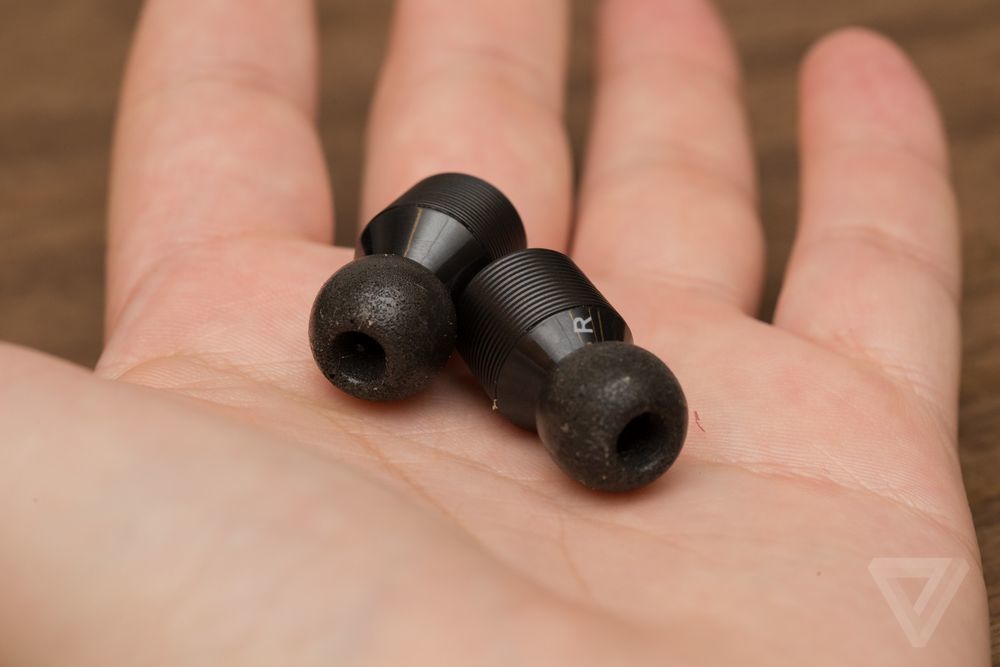 General battery disinformation aside, a bigger issue mars the Earin experience, and that's the Bluetooth connection between the left and right earbud. You see, your phone only actually connects to the left earbud, which in turn uses Bluetooth to push the audio to the right one. This is difficult, because Bluetooth doesn't pass through the human body very easily, and it has an especially hard time making it through our thick skulls.

The majority of the time this isn't a problem, but every now and then the right earbud would drop its signal and then reconnect. (It was especially bad when the earbuds were linked up with my laptop as opposed to my phone.) Worse, this connection issue sometimes happens in fits that only seem to be cured by popping the earbuds in the case to turn them off and then returning them to your ears.

"Managing the Bluetooth connection is one of the biggest challenges"

How the many wireless earbud companies solve this problem is going to be one of the biggest differentiators going forward. You could throw a more powerful Bluetooth radio in the earbuds, which is likely what companies like Bragi have tried, but one of Earin's big selling points that its earbuds are tiny. Another wireless earbud startup called Skybuds is taking a much different approach by eschewing earbud-to-earbud Bluetooth for something called "near field magnetic induction," but it's an unproven technology that hit the market far too late for Earin to even consider using. (This is the route Bragi eventually chose, which caused delays, and Skybuds won't ship a product until well into 2016.)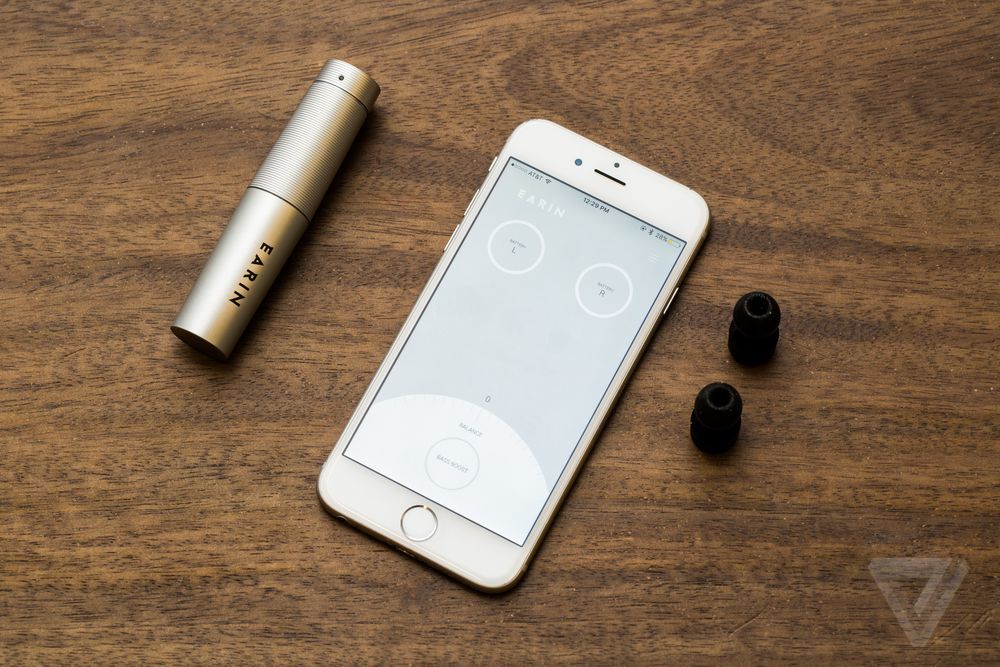 Another differentiator is going to be the case. It seems that every wireless earbud company has figured this out, as all of them advertise charging cases. But this case needs to fit in your pocket, carry lots of extra charge, and it has to do a very good job of telling you when it's dead or when it's dying. If not for this last bit, I'd actually really love the Earin case. It's a little flimsy when it's fully extended, but the metal finish is nice, and it slides easily into any pocket. Future wireless earbud companies can learn a lot from Earin's faults, but they will hopefully learn from the few things it got right.

"Other companies can learn from Earin's faults, but also from what it got right"

In the past year I've thought endlessly about what sorts of features I'd actually want in a pair of wireless earbuds, eventually settling on "just give me Bluetooth earbuds." But when the Earins arrived I realized I want at least some microphones, both for talking and for ambient noise control. If you want to make or receive a phone call while you're wearing Earin's earbuds, too bad. You can't. And while the memory foam tips are form-fitting and comfortable, they isolate so much sound I found myself wishing I had some control over that isolation. I don't need activity tracking or gesture capability, but I need to at least be able to take a phone call without removing the earbuds.

Considering the delays that many of Earin's competitors have faced, the company deserves some credit for delivering to backers instead of hemming and hawing its way into 2016. But if this year has proven anything, it's that the race to being first shouldn't matter so much, especially if consumers wind up with a $250 product that requires them to make big sacrifices.

ADD:NO. 142, South Tanshen road, Tanzhou town, Zhongshan city, Guangdong province, P.R.C 528467