WATA signed digital ANC headsets development agreement with one world famous brand
---
Thanks to years of mutual trust and manufacturing experience in the field of ANC headphones , one world-famous brand and WATA signed a new generation of digital ANC headphones development and production agreement.

It is reported that the headset is designed with circumaural earcups and Sony ANC reduction chip. It will support four noise reduction scene modes, uses Qualcomm's csr8675 for bluetooth, features AAC, apt-X decoding format,etc and CVC function. The battery life extends more than 20 hours, to meet the long-distance travel needs of business people.

The headset, which will be launched in January 2019, would the one of first well-known headset brands to use cxd3775 after Sony debuted its noise reduction chip to a third party.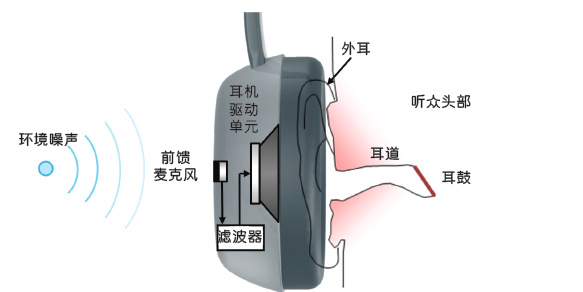 Digital ANC knowledge---

At present, there are two types of active noise cancellation(ANC) technology used in earphones, one is the traditional analog noise reduction represented by the AMS , the other is the digital noise reduction represented by Sony and ADI, Sony is mainly used in Sony's own ANC headphones family, and ADI is the core in Bose noise reduction earphones. In addition to these major chipset manufacturers, such as Yamaha, BES and Beijing Huiting have also introduced digital noise reduction technology, among which BES3100 integrates MCU and flash, which is classified into SoC level chips.

Compared with analog noise reduction, digital ANC technology has more advantages, such as
Flexibility – it can switch the filter to adapt to different environments, or send the sound of the surrounding environment directly to the headset (similar to the hearing aid), or communicate with the Bluetooth communication device through digital interfaces.

Rapid development – generally, ANC filter usually makes engineers have to modify the peripheral filter circuit when the acoustic adjustment, and the digital scheme can realize to quickly adjust the filter circuit in the chip inside and put it into verification immediately.

The calibration process get optimized. The tolerances of the acoustic devices affect the performance of the filter. Therefore, in production, there may be differences in the acoustic transfer function, which requires headphone calibration. Analog ANC calibration process needs to be completed manually and takes a lot of time. Digital noise reduction technology can save the cost of this part of resources.

Smaller size - because there are fewer peripheral devices on the chip.

ANC,SONY,digital ANC,noise cancellation,WATA

ADD:NO. 142, South Tanshen road, Tanzhou town, Zhongshan city, Guangdong province, P.R.C 528467